Discover the power of aromatherapy with our Massage Therapy services. Aromatherapy Massage is a therapeutic experience that combines the art of massage with the benefits of essential oils.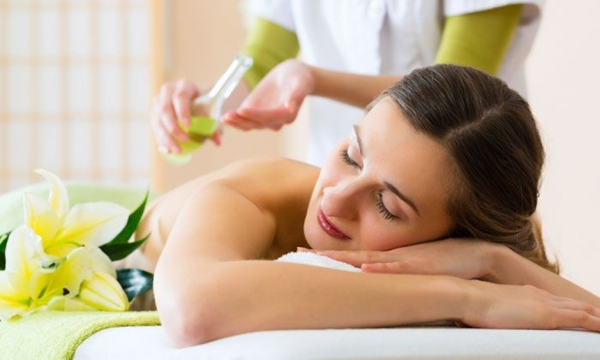 Our experienced massage therapists will carefully select essential oils based on your individual needs and preferences, infusing them into the massage oil to create a customized and invigorating experience. The essential oils are absorbed through your skin and inhaled, helping to promote physical, emotional and mental well-being.
Whether you're looking to relieve stress, improve sleep, or simply treat yourself to a relaxing massage, aromatherapy massage is the perfect choice. With its soothing scent and rejuvenating properties, this massage is a unique and enjoyable way to improve your overall health and well-being.
Book your appointment today and experience the full benefits of aromatherapy massage with our Massage Therapy services."